It's been busy around here lately. Between parenting, puppies, sick kids, running the house, holidays, birthdays and everything else in between, I've not been able to concentrate on my work as much as I'd like to lately.
At the same time, I've taken on yet another long-term SEO/marketing client which seems to shift my responsibilities from web design to marketing more and more. Consequently, I'm itching to design a fresh website. All in all, I'm very grateful to have enough clients to keep me very busy!
Design & Marketing Projects I've Been Working On Lately
Aside from my regular marketing work, there are few projects I'd like to briefly mention here today.
Mobile Design for LGC Roofing
LGC Roofing's website has been around for few years now but with the growing popularity of mobile technology they've decided it's time to create a mobile version.
We took the original site and created a simpler, minimalistic, mobile-friendly version. That included getting rid of non-essential copy and imagery, shifting to a single-column layout, striping down navigation to bare minimum, creating mobile-friendly call to action buttons and adjusting size of various elements. With few CSS modifications, layout changes and some graphic design work we easily created a mobile version LGC wanted.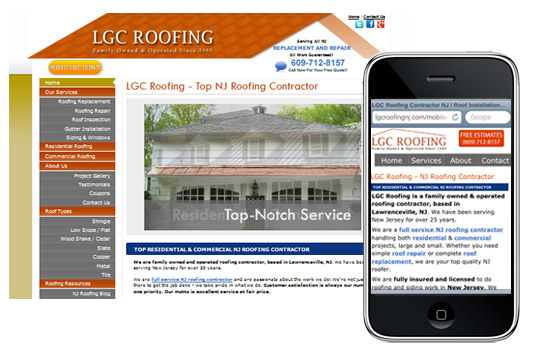 Business Card Design For Hip To Hip
Hip To Hip is an old client of mine. In fact, their website is one of the first ones I created back when I started this freelancing gig. I often handle their various requests but last month aside from updating their website they they have asked me to create a simple business card design for their non-profit. Voila!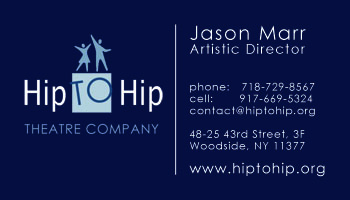 Local Marketing for Armor Proseal
Armor Proseal is a local company I started working with last year. After their failed attempts to work it out with their previous web master, I've been asked to design and then help market their website. As their busy season approaches, we've been concentrating on local marketing these past couple of weeks.
Local Marketing for Colorado Geothermal Drilling
Colorado Geothermal Drilling is another client I have an on going relationship with. We're currently reviewing their website, SEO and building a marketing strategy.