For the past couple of months I've been juggling multiple design projects one of which was the design and development of a custom WordPress website for a new business, All Roofing Solutions.
They were referred to me by another roofing company I've been in business with for the last 3 years, LGC Roofing.
Here is the landing page: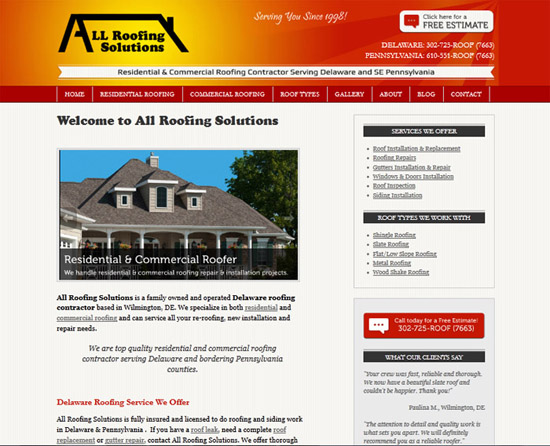 One of the main objectives of this website was its ease of use so we concentrated on usability. In efforts to increase conversion we've strategically located various call to action buttons in multiple locations. We also placed contact information in plain sight and in multiple locations giving the visitor many opportunities to contact All Roofing Solutions.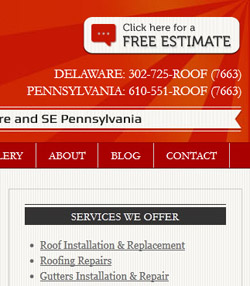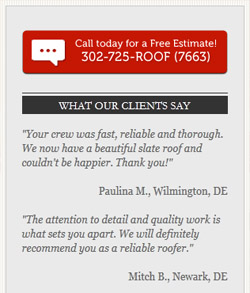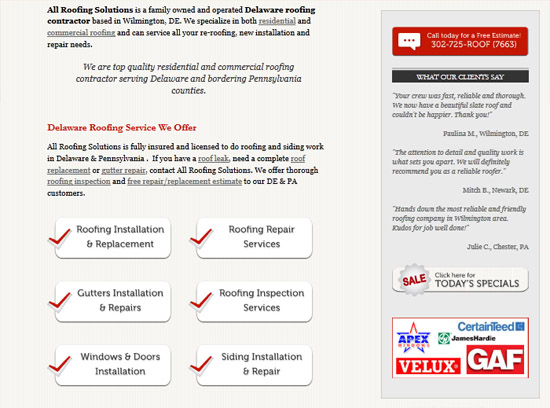 Even the footer is designed with usability, SEO and ROI in mind.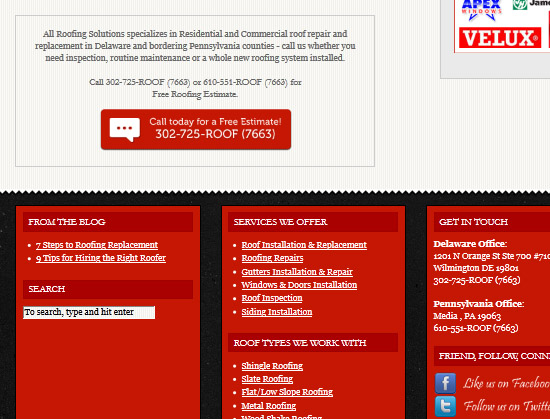 The site also includes a lightbox gallery to showcase their work. The owner wanted to showcase authentic project photos that would earn him credibility. There's also a blog integrated with the main site which will give All Roofing Solutions an opportunity to share their knowledge and experience.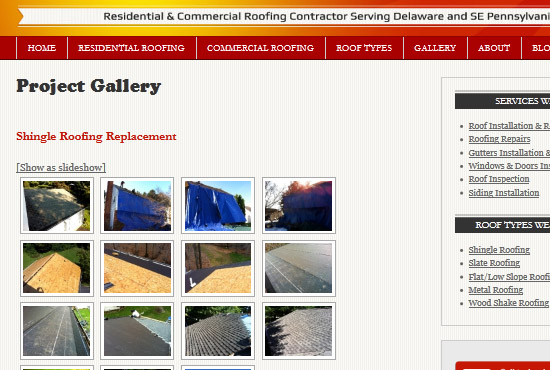 We're now in the process of finalizing some design details, setting up social media accounts and beginning of the initial marketing campaign to local home and business owners.
Go welcome All Roofing Solutions and take a look around. They've been a great design collaborator throughout the whole design progress and a great client to work with!
You can also find them at All Roofing PA and All Roofing Contractors websites.