Every small business owner knows that in order to be successful you have to understand your customers. Getting inside the head and under the skin of your prospect customers, understanding what they feel and how they think is key to figuring out how to approach them, what to offer and ultimately sell what you're selling.
This used to be done though official surveys and customer feedback. Today, social media is changing the game plan, giving customers a new voice and putting them in the driver's seat.
Social Media is Giving Customers a New Voice
What used to be kept behind closed doors is now exposed on social networks and your brand perceptions, product preferences, customer experiences and complaints are out in the public view. Your customers now have a new voice and it's time for businesses to recognize and embrace it.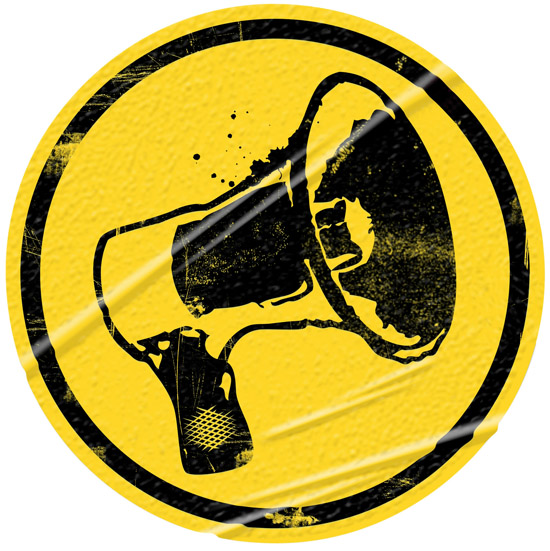 Some companies are better at this than others. Take Bank of America, GAP or Netflix, for example, and you'll see how listening or ignoring your customers can directly influence your business' bottom line.
Bank of America – Changes in law that limited overdraft fees banks were able to charge their customers, along with other financial policies, led to BofA's decision to impose a $5-a-month fee on all debit cards.  Customer backlash which started with an online petition and was fueled via social media sites led to the bank's decision to retract the monthly charge. Unfortunately, by then, BofA's reputation has been damaged and many customers moved their money to local banks and credit unions.
Netflix – Last year the company decided to split its streaming and DVD programs into two separate packages, which would ultimately lead to a 62% price increase for those who wanted to keep both. Netflix customers felt betrayed an went beserk. Public outrage included people criticizing the decision, and the company, on Twitter, Facebook and blogs. Hundreds of thousands of customers promptly cancelled their subscription and the stock dropped 35%.
GAP – In 2010 Gap decided to update their logo and THEN asked their customers opinion on the subject. The public outrage and ridicule was immediate and harsh. The new logo was generic, cheap-looking, disconnected and demonstrated lack of clear vision and creativity. GAP's initial response and then a failed experiment to crowd source was a fiasco, ultimately leading to returning to the original logo.
Takeaways
Never change a business model or make major price adjustments without testing first.
Pay attention and promptly respond to customers' opinion, including complaints.
Have customer communications created by professional copywriter.
Use customer ideas in the creative process.
Having your customers express their feelings about your company publicly can be unnerving if you're faced with complaints. But you can't hide from it.
Listening to what your customers say is the first step. What comes next is understanding and implementing change. These companies have done just that:
Walt Disney Company
IBM
Microsoft
Tiny Prints
Ford Motor Company
HMS National
Nike
Lifeline Screening
Palms Trading Company
MSC Industrial Direct